In a Place of Refuge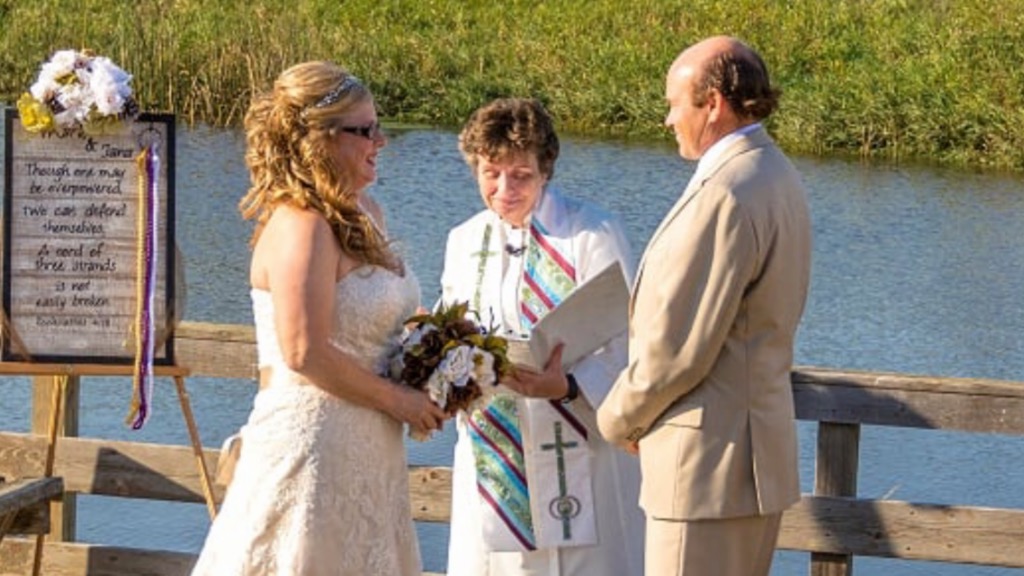 Doves Poem - Author Unknown
Two doves meeting in the sky
Two loves hand in hand, eye to eye
Two parts of a loving whole
Two hearts and a single soul
Two stars shining big and bright
Two fires bringing warmth and light
Two songs played in perfect tune
Two flowers growing into bloom
Two people cling to one another
Two people in love with each other
Two doves, can you see them soar?
Two loves – who could ask for more?
Two parts of a loving whole
Two hearts and a single soul
Many of you know that I got married, and what better time to give thanks than following a wedding!
As I sat and reflected on our big day, I was overwhelmed with gratitude for all of those who stepped up to make that a truly memorable and unforgettable day.
But more than that I want to reach out and share my thanks to First Presbyterian Church. It was from FPC that I gained my new foundation, my new perspectives, and my new family from which to build a new life upon.
It was from God and FPC that I found hope, and healing and was able to let my guard down enough to show my vulnerabilities and let others help me to work through them.
It was through FPC where I found spiritual growth and was encouraged to let it shine! I am grateful beyond words and give thanks for all those here who have gone out of their way to make FPC a place of refuge, love and trust, and a true family! Blessings to each of you as we journey into the holiday season! May you too find time to reflect on all the things in and surrounding your life that you feel blessed and thankful for!
Jana Phelps is the Congregational Care Coordinator at First Presbyterian Church of Sioux Falls, and oversees this ministry. She can be reached at janaphelps@fpcsiouxfalls.org.